Should You Buy a Used Owlet Sock in 2023: Pros & Cons
This post may contains affiliate links. As an Amazon Associate, I earn from qualifying purchases. Read the full disclosure here.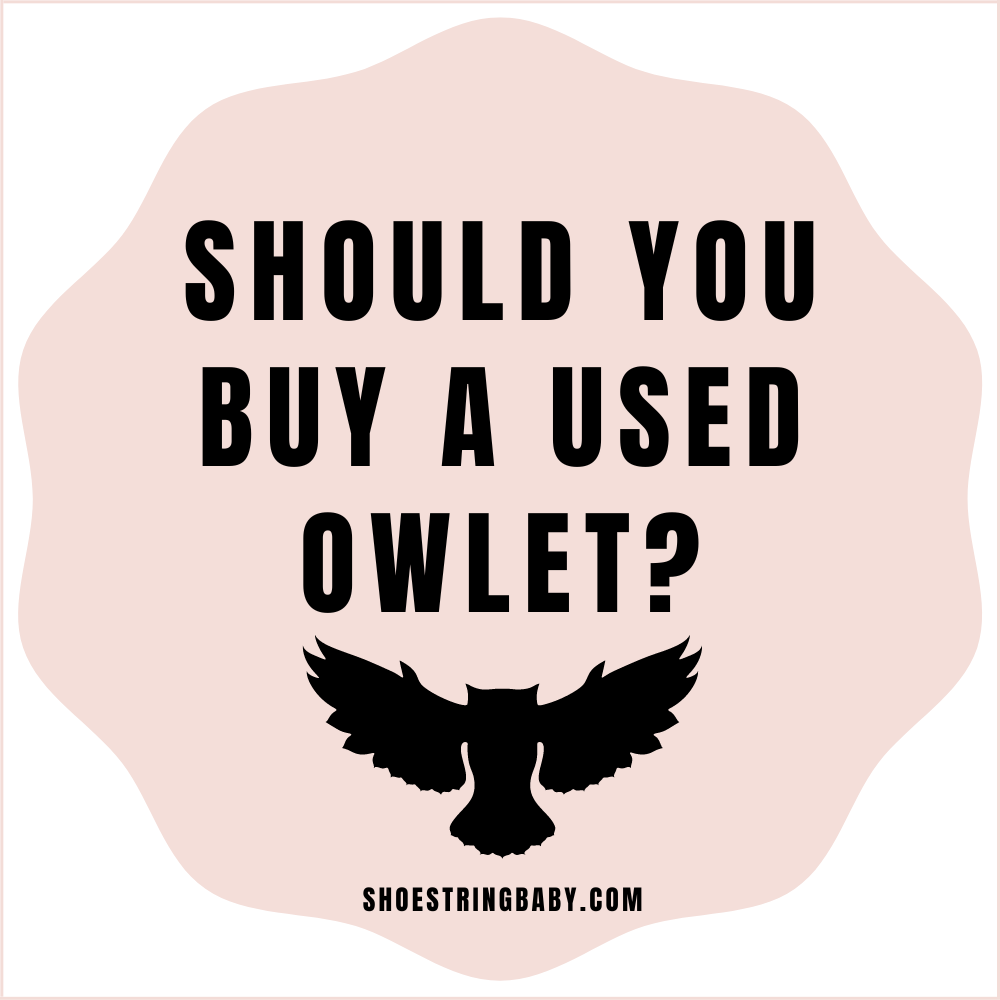 Should you buy a used Owlet sock to monitor your baby? Read on to learn about the pros and cons of buying this controversial baby item used, based on our personal experience of using a secondhand Owlet for over a year.
We did not have an Owlet with our first baby but we were given a used Owlet Smart Sock (the one with O2 monitoring) before our second baby was born. While I could see how it could add anxiety for some people, I personally absolutely love it. Having an Owlet made me so much more relaxed.
Since we started using it, the FDA stopped Owlet from selling their O2 monitoring sock. Because of this, the only way to get an Owlet that monitors oxygen levels is secondhand.
This guide goes in-depth about everything you should know before buying an Owlet used. I cover the pros and cons of secondhand Owlets, the new Owlet Dream socks (spoiler: save your money), and then wrap up with a few Owlet alternatives.
And if you're looking for more on secondhand baby gear, don't forget to check out my ultimate guide to buying used baby gear.
Lastly, before we dive in, I want to stress that the American Academy of Pediatrics advises against wearable baby monitors like the Owlet (source). Studies have also found the Owlet's oxygen-monitoring did "pretty well" but still had inconsistencies compared to hospital-grade monitors (source).
This article is not medical advice and is solely about the pros and cons of buying an Owlet used instead of new. It is written for parents who already have made their own decision about the concerns with the device.
What is an Owlet Smart Sock?
The Owlet is a smart sock that originally was marketed as an O2 monitor for newborns. The monitor let you see real time O2 and heart rate stats on your phone, and both your phone and base unit send alarms if you the numbers drop out of the normal range.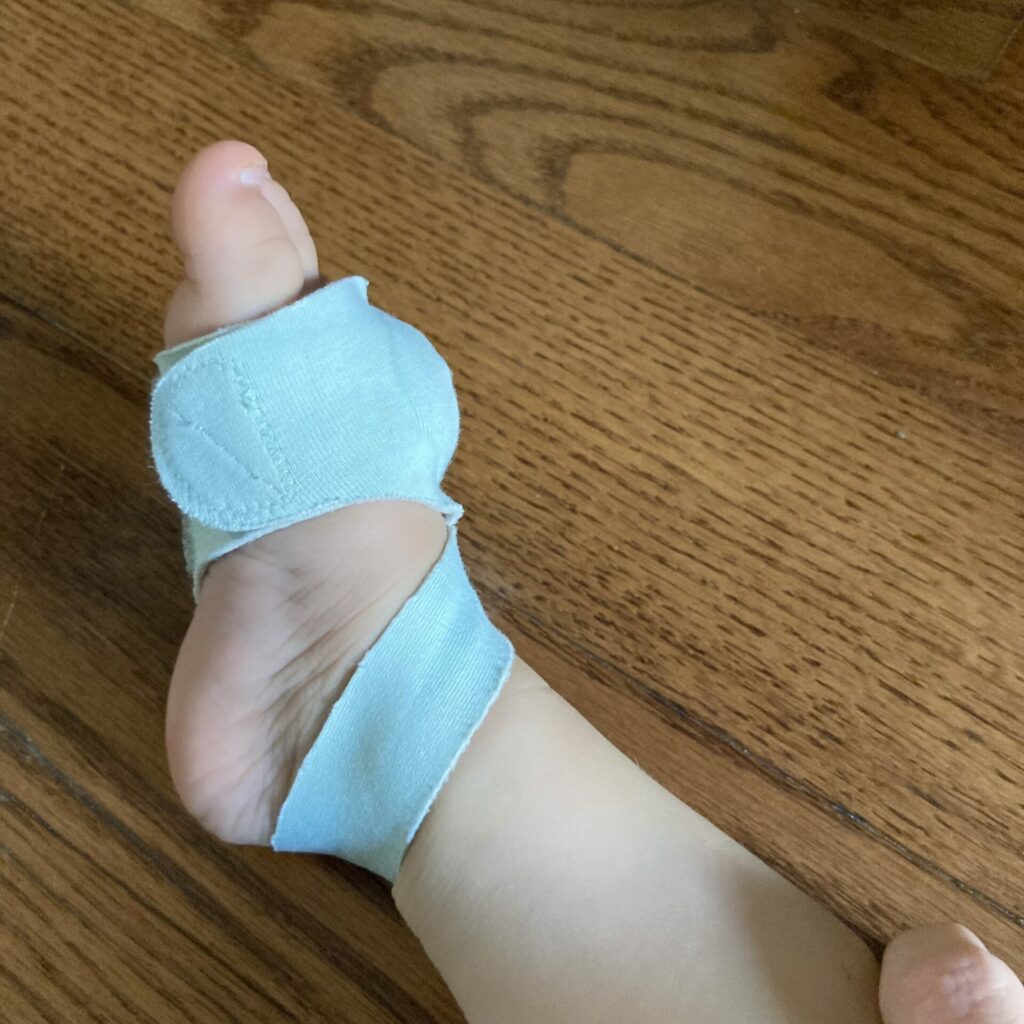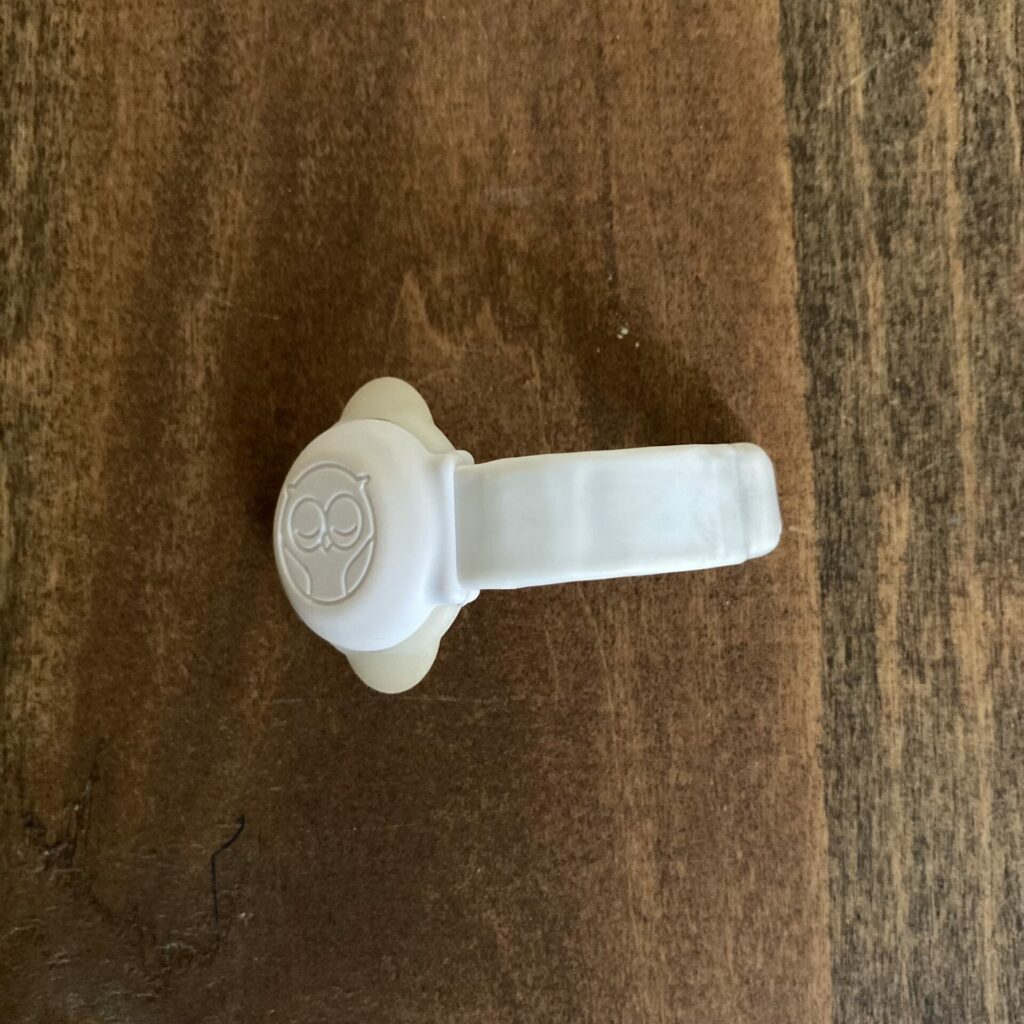 The Owlet Smart Sock appealed to parents who were worried about SIDS risk and/or wanted an extra layer of monitoring.
Recently, the FDA barred Owlet from selling their original model since it deemed it a medical device that had not gone through the proper medical device vetting process. The Owlet Smart Sock was immediately pulled from the market and shortly after, their Owlet Care app was also removed from the Apple App store.
Owlet pivoted and now sells a sock they call the Dream Sock. They market it as a "sleep quality monitor" and they removed the real-time oxygen-monitoring. I go more into the Dream Sock below.
Even before the FDA action, whether or not to buy an Owlet has been a hotly debated topic for new parents. The American Academy of Pediatrics recommends against their use for SIDS risk, and the evidence around the devices efficacy is lacking (source).
Some worry that the Owlet provides a false sense of security that leads to parents becoming more lax on safe sleep recommendations. People also think Owlet takes advantage of nervous parents at a high price tag.
On the other hand, many parents appreciate the added monitoring and accept that the device isn't a guarantee against SIDS. They feel that as long as other safe sleep precautions are still being followed, the monitoring device doesn't cause any harm, even if it is not perfect.
Like so many other baby-related topics, whether to use an Owlet will be a personal decision that varies across families.
Should you buy an Owlet used?
[Note: The following discussion is about whether you should buy an Owlet used instead of new. It is not about deciding whether or not to use an Owlet.]
If you've decided you'd like a wearable baby monitor, you may be debating whether it makes sense to buy an Owlet used since it is not longer available new. Before handing over your money, there are some important things to be aware about used Owlet.
First, Apple pulled the original Owlet Care app from their app store. If you never downloaded the Owlet Care app before it was pulled and you have an iPhone, you'll have to use Owlet's web-based workaround. You can find instructions for that here.
Since you are syncing the device with your account, you'll also want to double check that the previous owner disconnect the device from their account before you buy it.
Obviously, as with all secondhand purchases, there is no way to guarantee the history of the item unless it comes from a trusted source.
Here are some pros and cons of buying a secondhand Owlet:
Pros of getting a used Owlet
It's your only option: If you want an Owlet with O2 monitoring capabilities, buying used is your only option.
Money savings: secondhand Owlets should run cheaper than the original device did. This helps reduce the cost-risk of trying out the device if it turns out you don't like it or it breaks.
Resale value: since the stock of oxygen-monitoring Owlets is limited, you'll likely be able to resell an Owlet after you're done with it. It made my list of 10 used baby items with high resale value.
Cons of buying a secondhand Owlet
Unknown device history: unless you know the previous owner, you can't guarantee the condition of the device. For example, our Owlet was beloved and we took great care of it but it still managed to velcro to some clothes and make an accidental trip through the washing machine. There would be no way to know if it had this significant water exposure if you were buying it from us.
No support: Since the device is no longer sold new, there is not the same technical support or replacement parts available. As a secondhand user, you also don't have the same claims to support as a the original purchaser.
Battery life: Batteries don't last forever and if your secondhand Owlet has seen a lot of use, the battery may not last the night. Our Owlet started running down battery faster and we had to wait to put it on until right before we went to bed if we wanted it to last until morning (instead of when the baby went to bed a couple hours before) . As we get farther from Owlet Smart Socks being sold new, I imagine this problem will become more prevalent as the remaining devices age.
Wear and tear: Our used Owlet has shown signs of general wear and tear after over a year of use. We've twice had the fabric part of the sock develop a small hole where the device rubs on it, as pictured below.
What is the Owlet Dream Sock?
The Owlet Dream Sock is the new Owlet on the market that was released to replace the banned Smart Sock. It is marketed as a sleep quality monitor that gives you insights on your baby's sleep.
The sleep quality rating is based on heart-rate, average oxygen-level, and movement. The big difference from the Smart Sock is that the indicator is an average and does not give real-time O2 readings. The O2 reading of the Dream Sock gives averages in 10-minute intervals.
If there is a deviation from your baby's baseline "sleep quality," the device will send you a "sleep assist" alert. Some think that the device still gives a real-time alert if there is an O2 dip (as a "sleep quality" alert), but I couldn't find confirmation of that from the company directly.
As of Nov. 2022, the price tag on a Dream Sock is steep, especially considering the new limitations of the data it can give parents. This is my hunch, but I'd guess not as many Dream Socks are being sold as the original models.
Should you buy a used Owlet Dream sock?
So, should you buy the Owlet Dream sock used? A secondhand Owlet Dream Sock has the same pros and cons as the original device: it'll save you money but it comes with an unknown history, a partially used battery and less technical support.
I also expect there to be fewer used Owlet Dream Socks available on the secondhand market because I don't think as many people are buying them new.
Honestly, I think the bigger questions is whether you should buy a Dream Sock at all. For a lot of families, I doubt it'll offer enough value to justify the price — new or used.
Owlet Alternatives
Owlet is not the only device on the market that claim to monitor baby breathing. If you'd like to buy something new instead of a used monitor, below are some options:
Note, I haven't personally used these alternatives because we were given an Owlet. However, I had planned to buy one and researched them heavily while pregnant. If we hadn't gotten an Owlet, I was going to buy either a Snuza or Levana.
Conclusion: Should You Buy a Secondhand Owlet?
There are many factors to consider before buying a used Owlet. My personal opinion is that I would feel comfortable using a used Owlet, but I would only buy one if the price was low.
A secondhand Owlet could have possible issues, like bad battery life, so I would not want to have sunk a lot of money into a device that may not last long.
As we get farther out from the FDA pulling the original Owlet socks, the available used Owlets will become old technology. As time passes, I'll become more hesitant to buy a used device as the likelihood of problems increase with age. That said, if someone gave me an older Owlet for free, I'd definitely still feel comfortable trying it out and using it if it worked well.
For me, the new Owlet Dream Sock doesn't offer enough added value to spend money it — new or used.
Instead, I'd personally opt for buying a new breathing-movement monitoring device like the Levana Oma Sense. I like the idea of the under-the-baby mats like the Angelcare too, especially since they don't go on the baby. But, I'd wait to buy it until I met my baby so that I had an idea if they moved a lot and were likely to wiggle away from the sensors.
---
Looking for more baby gear analyses? Don't forget to check out some of our other posts: