9 Children's Christmas Books Not About Presents
This post may contains affiliate links. Read the full disclosure here.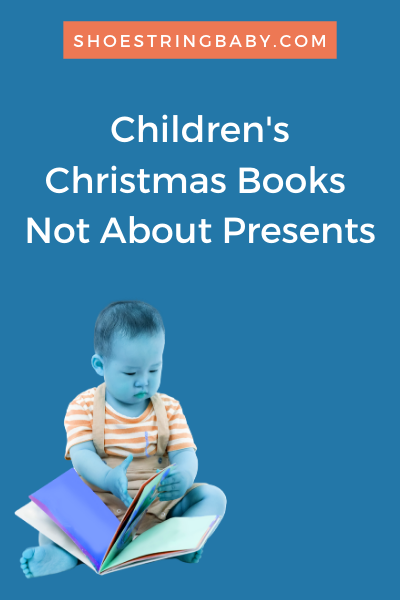 Looking for kids books ideas for Christmas but want to tone down the focus on gifts? Check out these 9 children's Christmas books that aren't about presents.
I read a lovely comment thread on Instagram the other day about family traditions around winter and the holidays. One commenter said that in lieu of an advent calendar, they wrapped 24 children's Christmas books. Each night, their kids would open one book and read it before bed. The best part is they don't have to be new books, wrapping books you already own and library books makes it a surprise.
While my baby is a little young this year, I thought thumbing through some holiday books would be a nice way to get in the Christmas spirit. Our goal is to teach our kid the value of frugality and consuming less, so we are trying to keep our Christmases simple. With that in mind, I specifically wanted to find children's Christmas books where the main focus wasn't presents or waiting for Santa.
In case you are also looking for a little less focus on presents in your kids' Christmas book, check out these 9 holiday books below.
1. What's Cooking Jamela?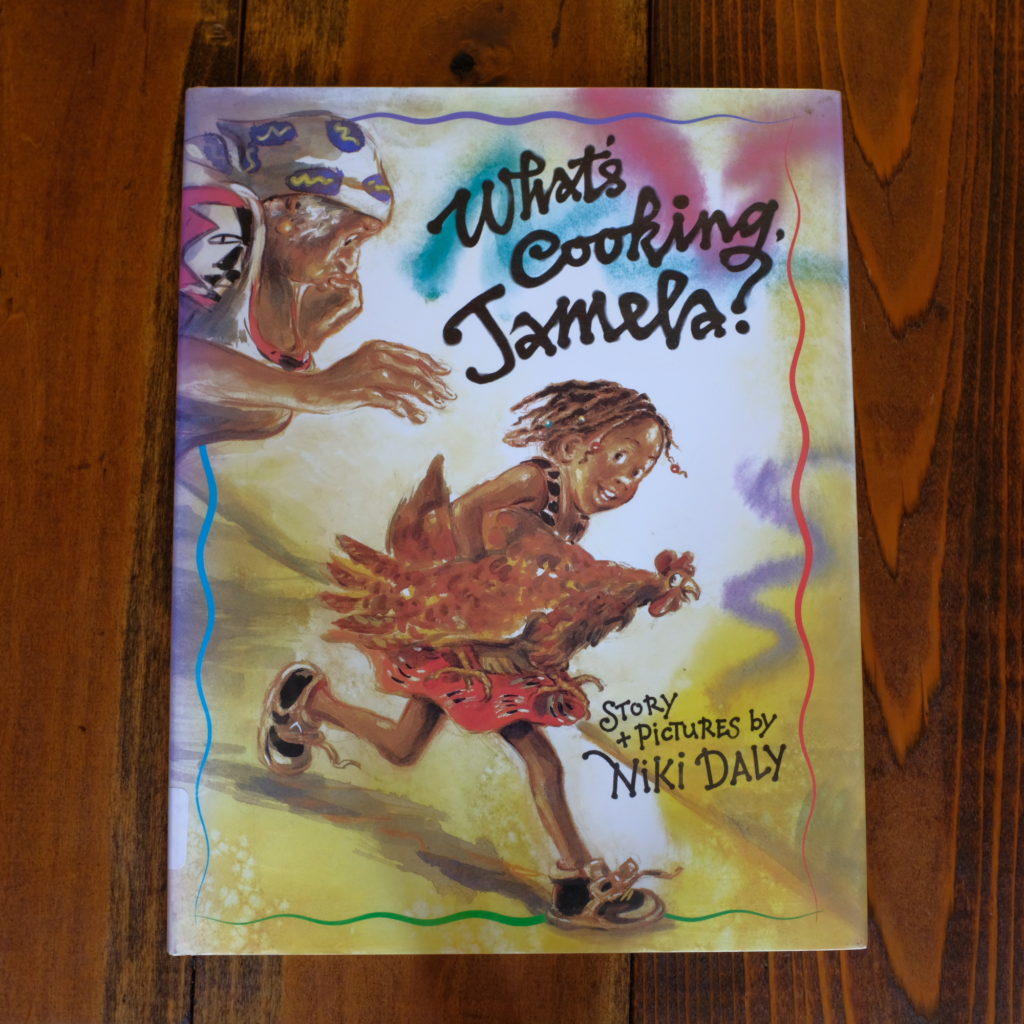 by Nicki Daly
What's Cooking Jamela? is a South African book about a little girl who falls in love with the chicken destined for Christmas dinner. I like that this book isn't U.S focused and peppers in some Xhosa, Zulu and Afrikaans vocabulary. Definitely a great option if you are looking for a children's Christmas book with a different spin and not about presents.
2. The Snowman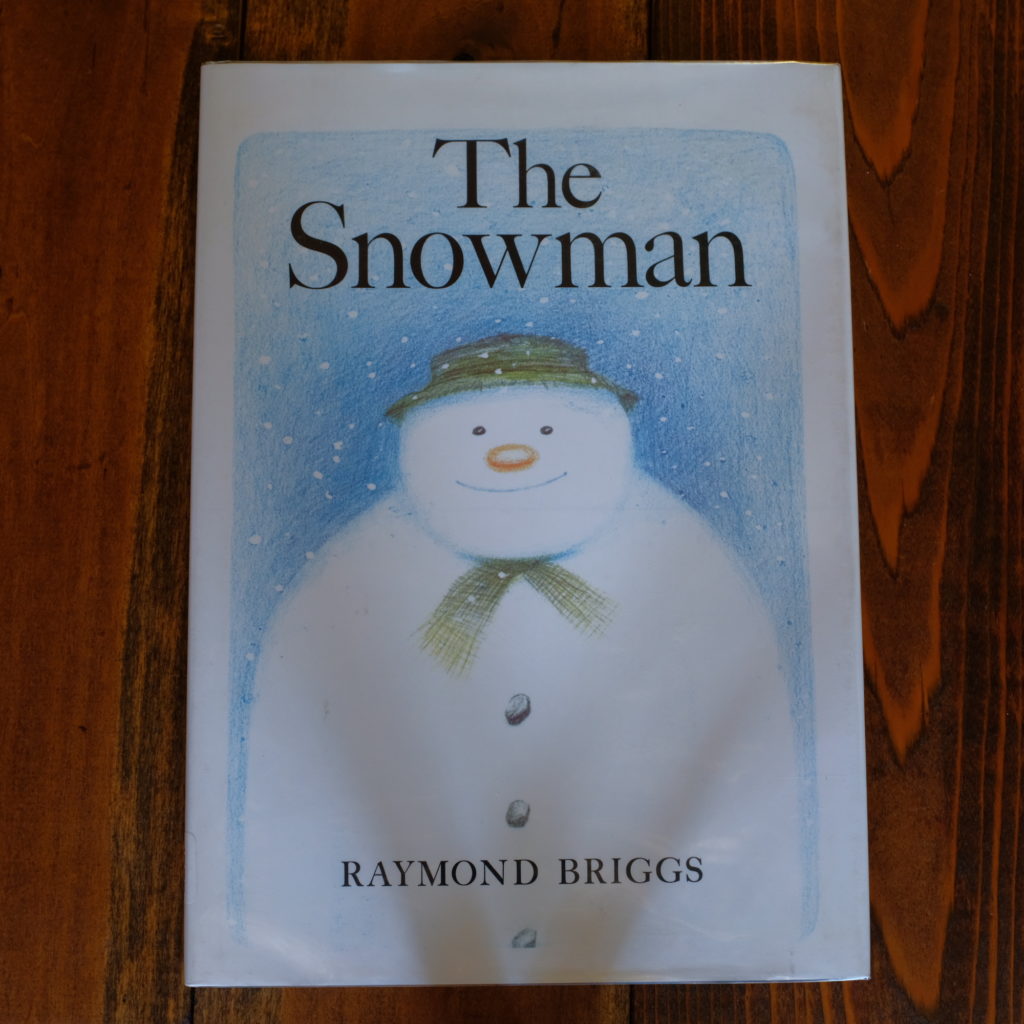 by Raymond Briggs
The Snowman is about a little boy's snowman coming to life for a night and the fun they share. The Snowman is told wordlessly, through panels of tender sketches. I think it is a great book to include as it is unique in how well it conveys a story and emotions without any text. The book was later adapted into a short film that was nominated for an Academy Award.
3. Amazing Peace: A Christmas Poem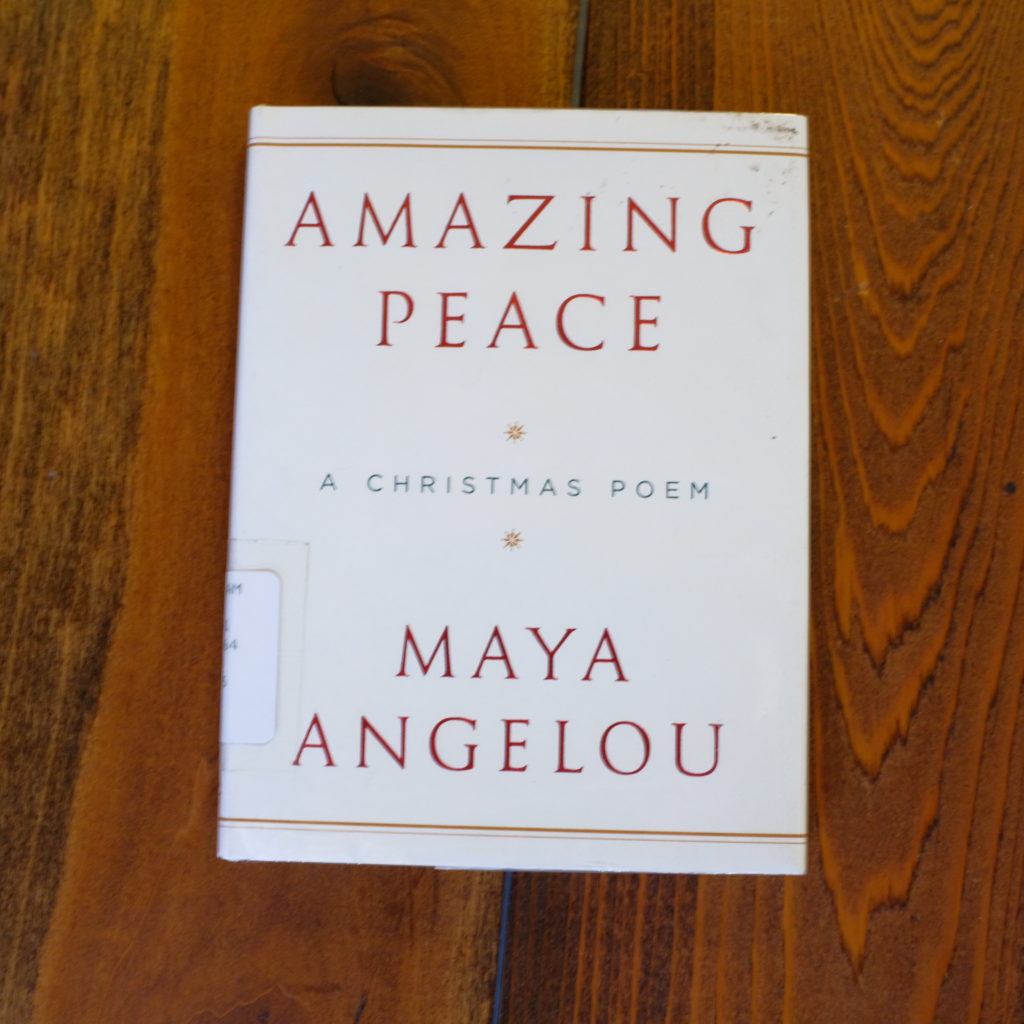 by Maya Angelou
Amazing Peace: A Christmas Poem is the poem Maya Angelou read at the White House in 2005. It focuses on Christmas spirit coming through after times of fear. It exalts the power of coming together, regardless of religion, to bring peace and hope again. The message of acceptance and friendship regardless of differences is a great addition to your children's Christmas book line up.
4. 12 Days of Christmas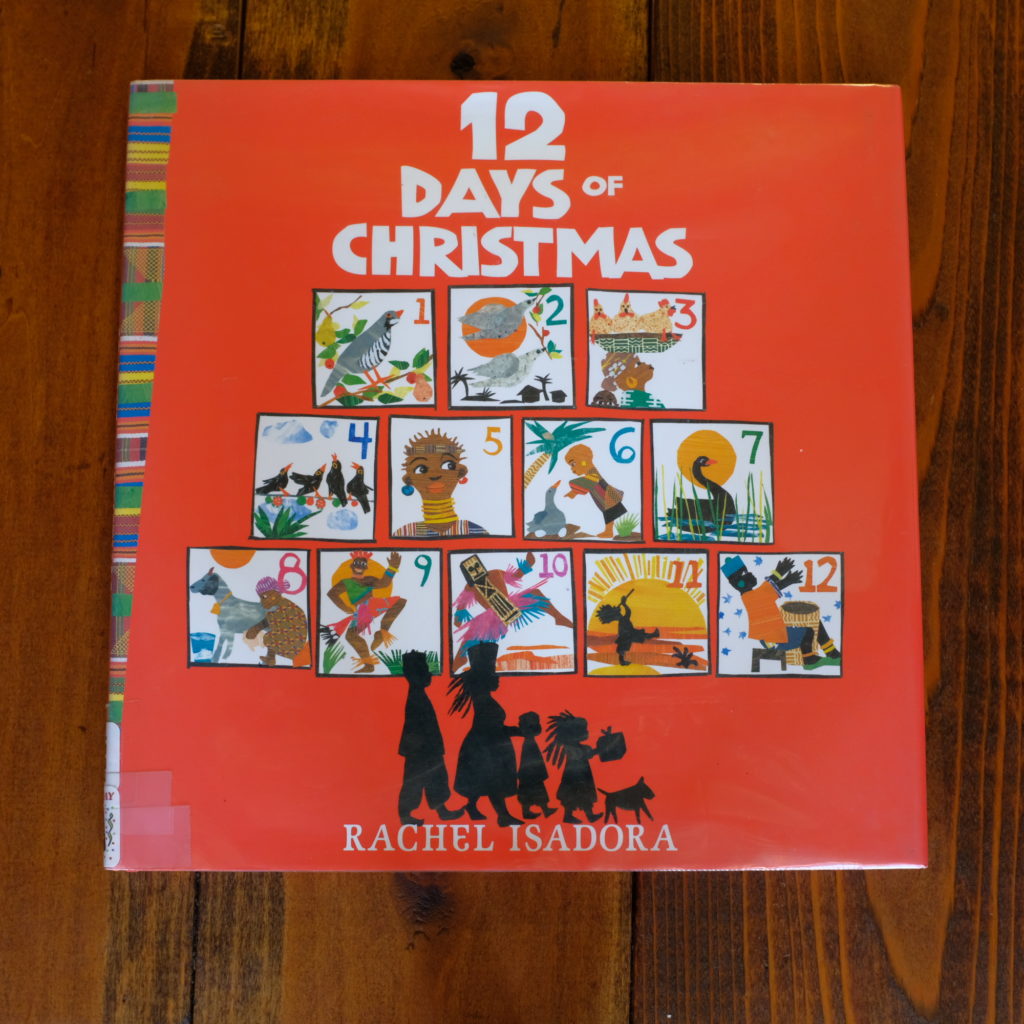 by Rachel Isadora
While 12 Days of Christmas is technically about receiving presents, I include it because it is a telling of the famous Christmas carol. Rachel Isadora's version includes beautiful art of scenes from Africa (it does not specify a region or country) for each day in the carol. Seriously, I love the pictures, and appreciate the counterexample to the white snowy Christmas usually depicted. This book would be a good springboard to discussing how the holiday looks different in different places.
5. How Do Dinosaurs Say Merry Christmas?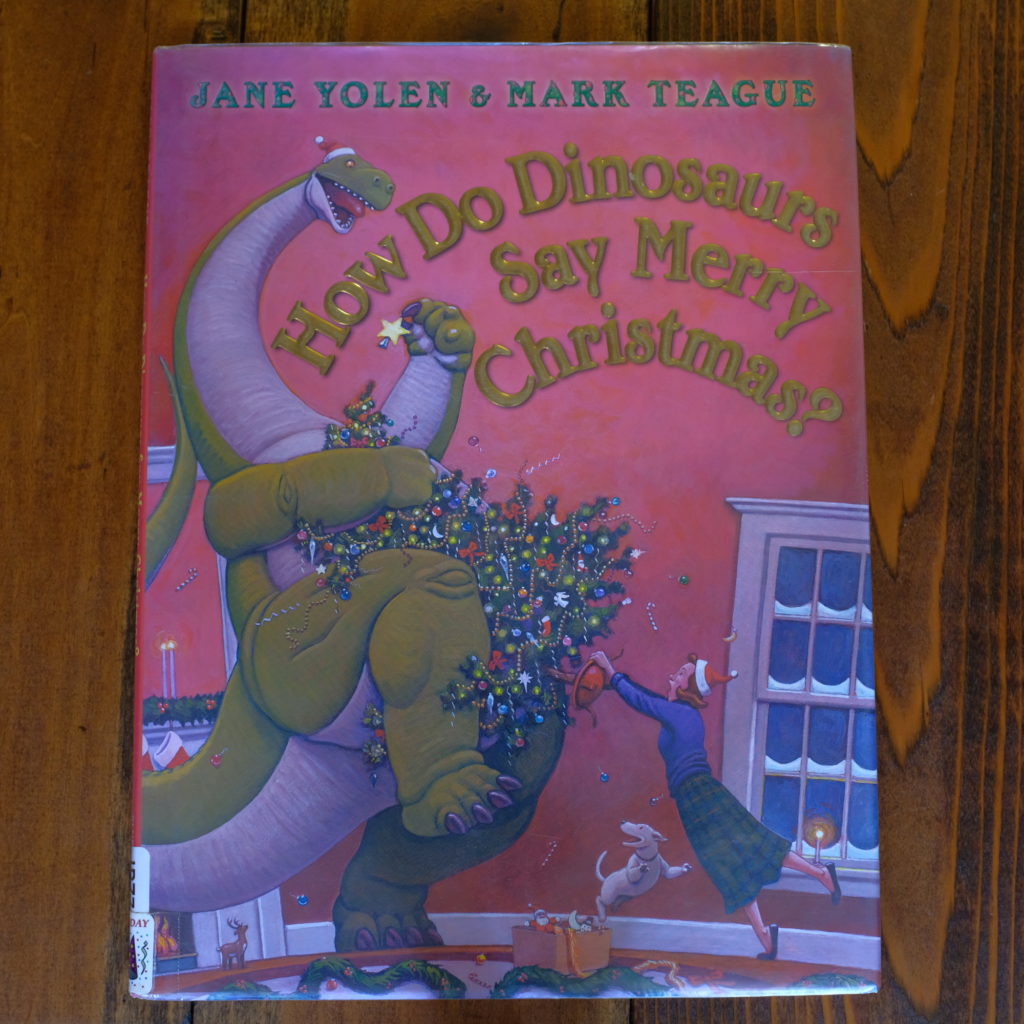 by Jane Yolen and Mark Teague
How Do Dinosaurs Say Merry Christmas? is a children's book that asks what dinosaurs do to prepare for Christmas. At first, it shows dinosaurs causing mischief, like licking the candy canes on the tree or eating Santa's cookies. But don't worry, the dinosaurs aren't really troublemakers. The last half of the book shows dinosaurs modeling good behaviors around Christmas.
6. 'Twas Nochebuena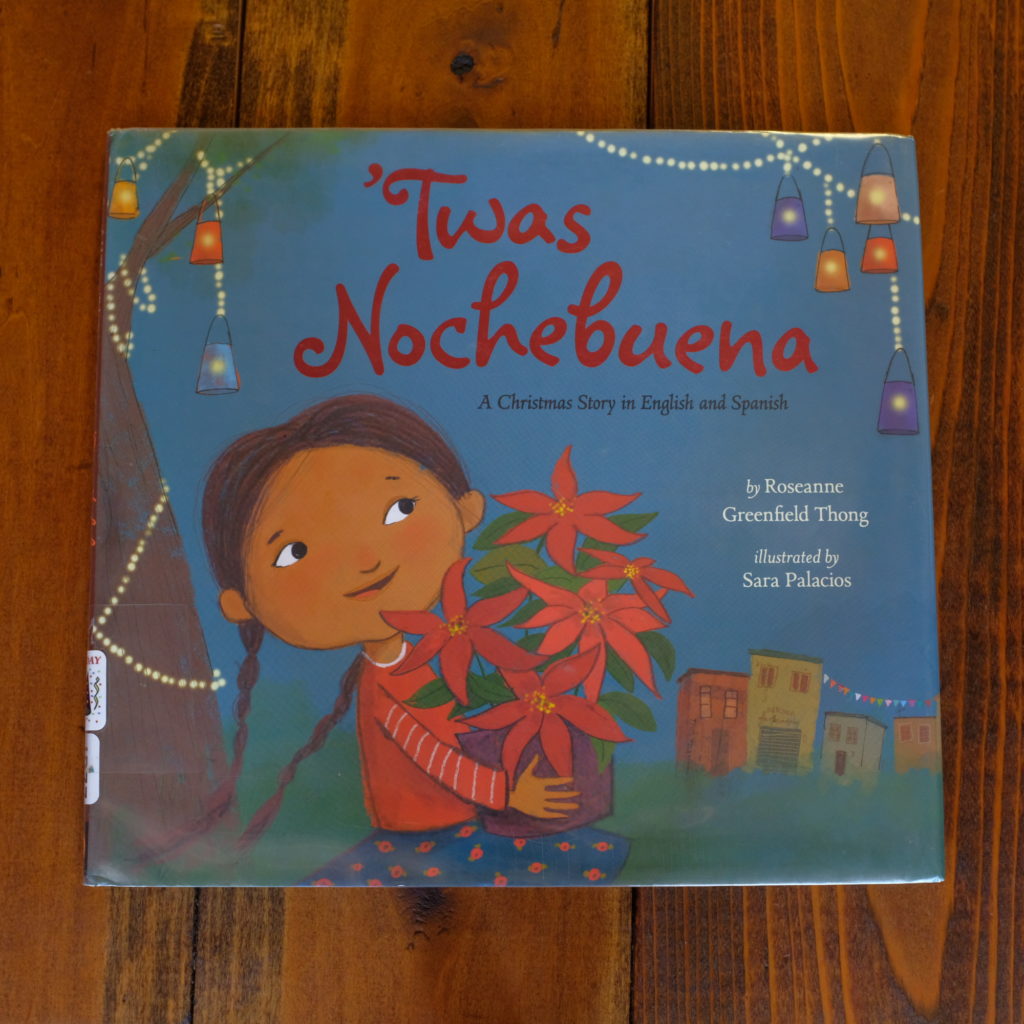 by Roseanne Greenfield Thong
'Twas Nochebuena is a modern retelling of the Night Before Christmas. It follows the celebration of a Latino family as they prepare and enjoy Christmas Eve dinner and festivities. It peppers in some Spanish vocabulary throughout and has fun illustrations.
7. The Wild Christmas Reindeer
by Jan Brett
The Wild Christmas Reindeer follows a young girl as she tries to train wild reindeer for Santa. She first tries to present herself as stern to try to get the reindeer to listen to her. When she has trouble getting through to the reindeer, she learns that open communication makes everything easier.
The takeaway is that bossiness doesn't work, though the messaging that a female protagonist should be less assertive gives me pause. That said, I include it because it could open a good discussion with slightly older children about the minefield women leaders have to navigate.
8. The Nutcracker in Harlem
by T. E. McMorrow
The Nutcracker in Harlem is a retelling of the classic The Nutcracker, set in the Harlem Renaissance. It follows young Marie as her nutcracker comes to life and fights the mouse army. The book is jazz inspired and characters are named after influential Harlem Renaissance musicians. It has very large, pretty illustrations that make the story accessible to younger children.
9. Friendly Little Snowman
by Samantha Meredith
Last but not least, Friendly Little Snowman is a finger puppet board book about a snowman having fun in the snow. Our baby is obsessed with these finger puppet board books.
I've read other books in the series like Trick or Treat Little Pumpkin and Taco Tuesday more times than I care to say. They also have Jingle Jingle Little Reindeer and Santa's Big Day finger puppet board books, but those are more focused on Santa and presents.
---
Looking for more children's book ideas? Check out 15 Children's Books about Money & Savings.
---