4 Free Resources for Cute & Unique Baby Names
This post may contains affiliate links. As an Amazon Associate, I earn from qualifying purchases. Read the full disclosure here.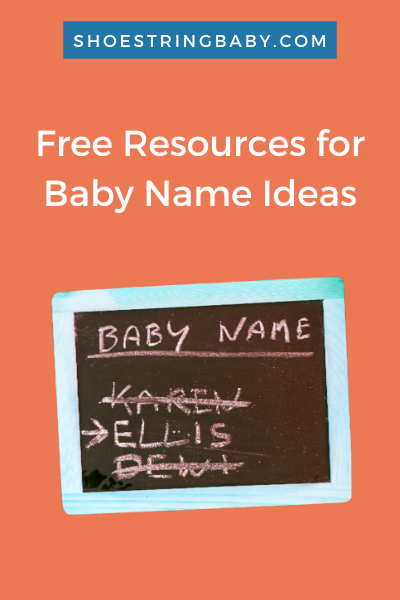 I have been fascinated by baby names trends well before I was even pregnant. Weird baby names, cute baby names, unique baby names – you name it (ha!) and I want to read about. For example, why did, so many people suddenly named their baby Heather in the late 1970's, and then the name suddenly dropped off by the 1990's?
I've spent hours reading things like:
Naming another human is a big responsibility so it is understandable that parents want to find a perfect baby name. It is your baby's first impression in the world and helps form their identity. Parents don't want their baby being one of six Liam's in a class or the next Karen.
Finding a perfect, unique or cute baby name is a daunting task. There are plenty of paid apps and books – even pricy baby name consultants – available to help soon-to-be parents. However, before shelling out cash for baby name help, check out these free resources to help you find a cute or unique baby name.
Reddit's Name Nerds for Unique Baby Names
The Name Nerds subreddit is one of my favorite places on the internet. It has over 120,000 members who love discussing names. People turn to name nerds for help naming their babies, ideas for new names for themselves, information about names from around the world, and lists of recent names in the classrooms or hospitals.
I used Name Nerd's list of favorite names as a starting point for our name search. While Reddit search function isn't the best, it is worth doing a quick search of the Name Nerds subreddit for some of your favorite baby names. You're likely to find names in similar styles, or thoughts on your names you may not have found otherwise.
If you're feeling bold enough to post, they are also great at helping you find names to fit honor names, middle names, etc.
Even if you aren't naming a baby, it is an interesting and fun forum to read. Here are some of my favorite threads lately:
Namerology for Data Analysis on Cute Baby Names
I am a big fan of Laura Wattenberg's website and her great book. She uses data to categorize names to help you find names similar to names you already like. She provides interesting and well-thought out commentary on nuances in name trends.
Even her older posts are useful as they provide interesting breakdowns of past name trends, with ideas that can be applied to baby naming today.
Instead of simply discussing the rank of baby names over time, she takes a more nuanced approach and discusses trends in things like sounds, ending letters and name vibes and societal & historical meanings. She helps you understand why you may find one baby name cute while another name feels dated.
For example, I love this breakdown she did on 5 times dogs started name trends.
Related Post: 100+ Names Inspired By Florida
Name Age Calculator
To really visualize name trends, check out our name age calculator. You simply put in a name and out pops a graph of that name's prevalence since 1900.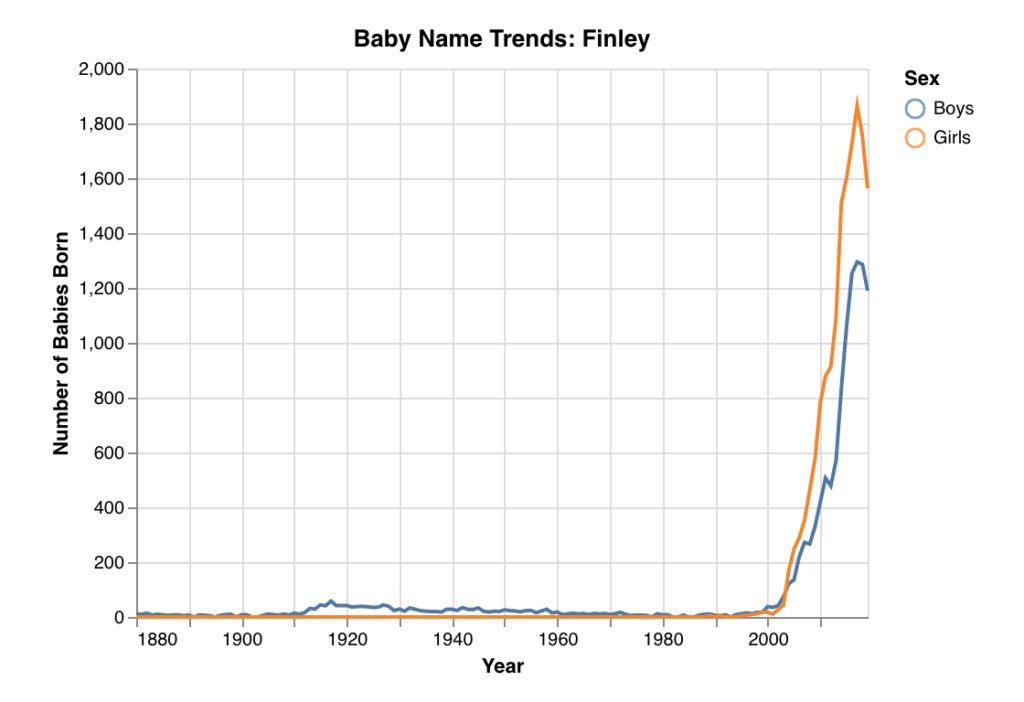 The graph shows how many boys and girls in that year were given that name. It really drives home how stark the rise and fall of some unique baby names can be.
A word of advice when using this calculator, keep an eye on the y-axis scale. The y-axis shows how many people received that name and it will change depending on the search. The graph of two names may look similar, when in reality one name is scaled 0-10,000 and the other is 0-100.
Related Post: 65+ Middle Names for Hailey
Social Security's Baby Name Data
Many people are not aware of that the social security website is the OG baby name resource. Each year they publish the top 1000 baby names by gender.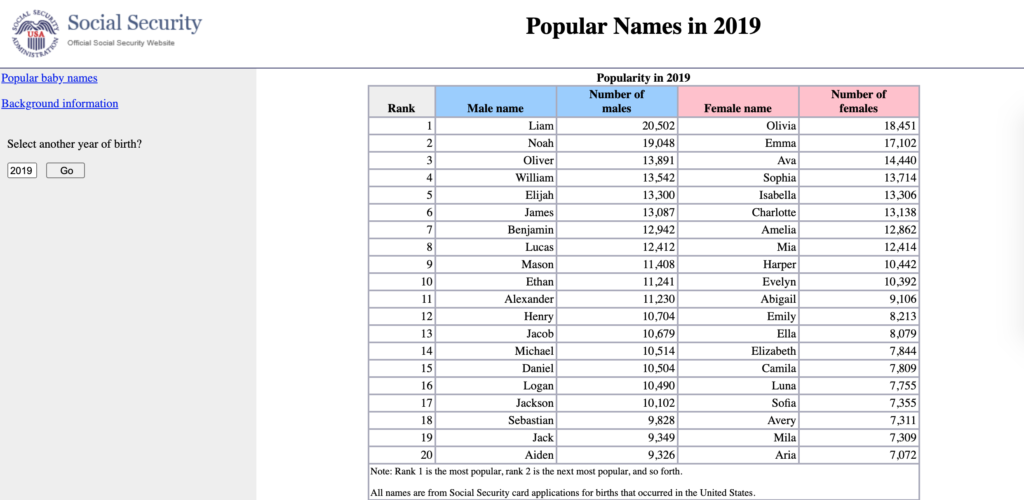 You can pull data on how many babies were given a name in a year, by total number and percentages.
For those worried about finding a unique baby name, looking at percentages of total births can be reassuring. There is more diversity in names today, so even popular names are less prevalent than popular names decades ago. For example, the top boy name in 2019 was given to 1% of newborn boys, compared to 4.5% of boys born in 1970.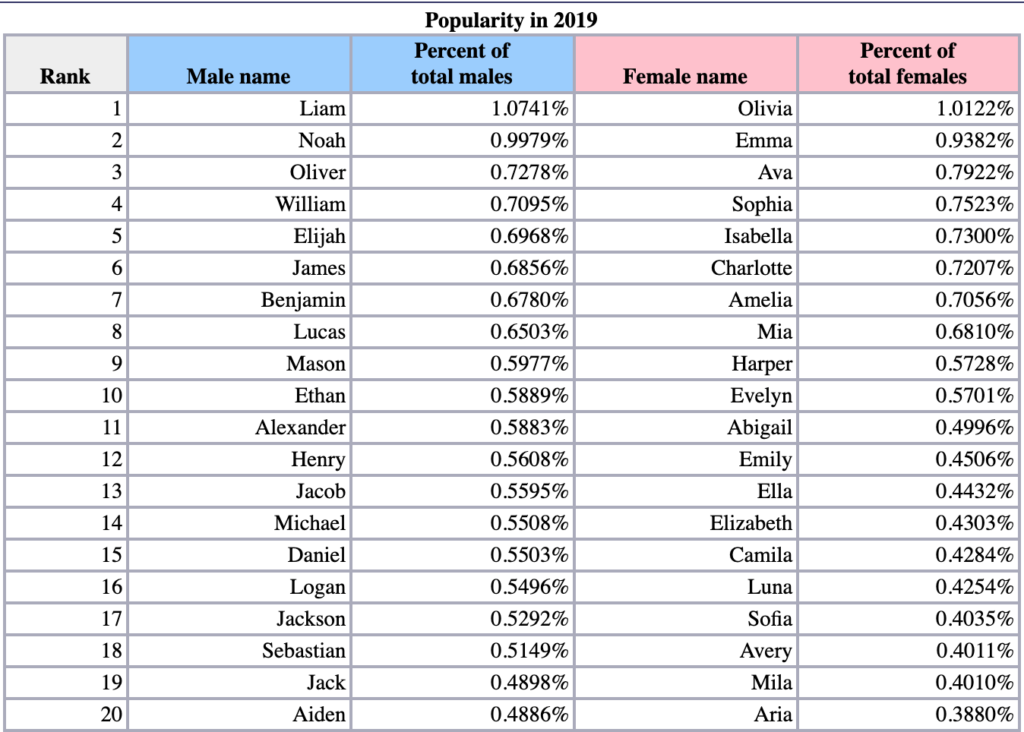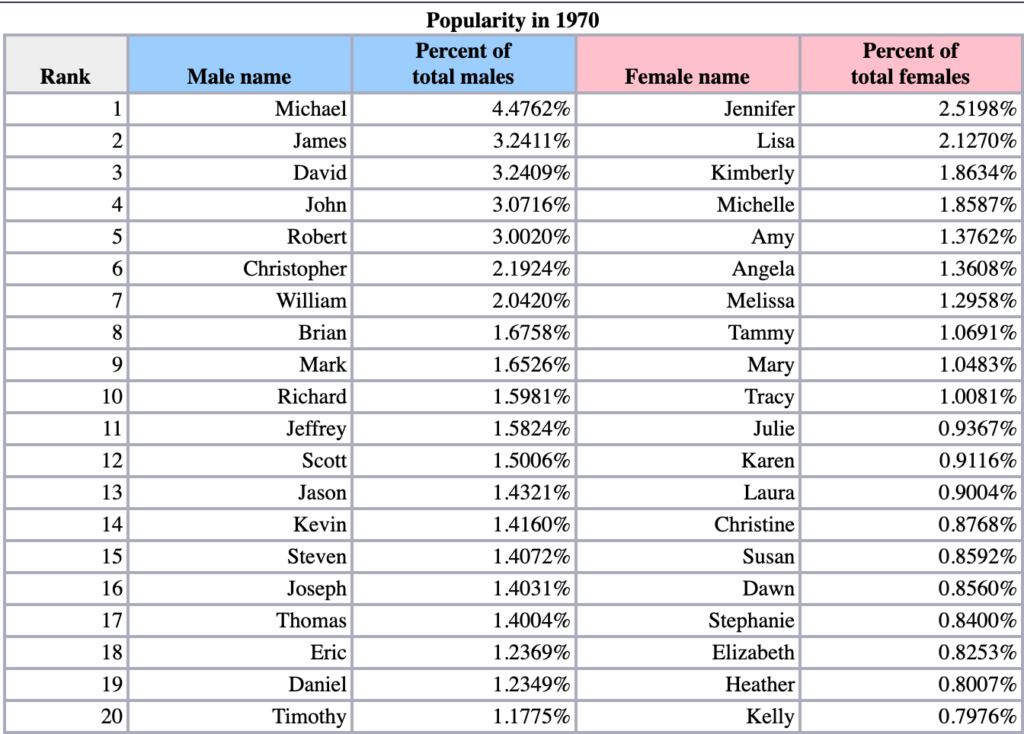 You can also break the data down by state and pull charts on individual names to see its popularity ranking over time.

My favorite feature on the Social Security is the data they compile on baby names with the biggest changes in popularity compared to the previous year. You can find lists of names with the biggest jumps in popularity and the biggest decreases.
The social security baby name data is a fascinating cultural snapshot, and a must see for those looking for baby names.
---
Like this post? Pin it