21 Names Similar to Jade That Really Shine
This post may contains affiliate links. As an Amazon Associate, I earn from qualifying purchases. Read the full disclosure here.
Love the name Jade but for some reason it's not the one? Perhaps your best friend just named her baby Jade or it doesn't flow well with your last name. Fear not, below you'll find 21 names like Jade that are similar in style and sound.
I'm a Ph.D. researcher who loves to apply my analytic background to baby name data and trends. I hand-selected these names similar to Jade based on current name fashions and sounds. I used my personal database of over 2000+ names I've collected and also searched forums and baby books to find the best alternatives to Jade.
From similarly sounding names to Jade, like Jude and Juno, to names with related meanings, like Ruby and Opal, there are lots of charming Jade alternatives waiting for you. I also included some less obvious alternatives with a similar je ne sais quoi to Jade, like Sage and Lark.
And if you like the name Jade, you may also like my list of short gender neutral names (Jade was actually considered a gender neutral name for awhile!).
On to the names!
Join our baby name facebook group!
Love chatting about baby names and trends? Join the discussion over on our new Facebook group. Plus, get FREE help finding the perfect baby name!
Jade Name Meaning and Popularity
Before we dive into the girl names like Jade, let's take a look at Jade's meaning and popularity trends. Meaning and trends are some of the factors I took into account when picking the Jade alternatives below.
Jade means "precious gemstone" and comes from English origins. Jade's beautiful green color is why the name is one of my favorite names for green eyes.
The gem Jade was thought to be a charm to bring luck and bravery, and was even used as a treatment for babies with colic.
Jade is a punchy, effortless name choice. It is recognizable, spell-able and is easily worn into adulthood. Jade stands out amongst the sea of flowing, vowel-heavy girl names popular today.
Jade has been a steady favorite in the United States for the last four decades. Also an international hit, Jade was a chart topper across Europe and Australia in the 1990's.
It may come as a surprise to learn that Jade was at one point considered a gender neutral name. It appeared on the U.S. Top 1000 list for boys from 1968 to 2001.
Names Like Jade
Now let's turn to our 20+ names like Jade. Below you'll find names that sound like Jade, names with similar meanings, similar style names and
1. Adelaide
You may be surprised to see Adelaide first on the list. With its three syllables and flowing, soft vowels, it is not the most obvious alternative to crisp Jade. However, Adelaide is one of the very few girl names that end with a 'd' sound. The ending -d has traditionally been more popular in boy names.
Adelaide is a lovely name of German origins that means "noble," and is also a place name after the city in Australia. Adelaide's star is likely to continue to rise with the buzz from Seth Meyer's new daughter.
2. Astrid
Astrid has a similar name vibe and feel to Jade. It is another rare girl name that ends in a -d sound; but unlike Adelaide, Astrid is a concise punch of a name. Like Jade, Astrid firmer sound stands out in the crowd of flowing vowels. Astrid is originally a Scandinavian name that means "divine beauty."
3. Blythe
If you like Jade's brevity and gender neutral roots, you should take a look at Blythe. Blythe is definitely a less obvious alternative to Jade than other names on this list. However, it will appeal to those looking for unique ideas with the similar pithy and easy style as Jade. Blythe comes from English and Scottish origins and means "cheerful."
4. Gemma
If you're looking for names similar to Jade in meaning, you are in luck because gemstone names are having a moment. Gemma, the first gem name on this list has been enjoying a very fast rise in popularity. Coming from Italian, Gemma means "precious gemstone," just like Jade.
5. Jewel
Staying on the gemstone theme, Jewel is an easy alternative to Jade. They are both short J names that mean gemstone. You may think that Jewel is a common name, perhaps because of the famous singer, but in fact Jewel is not even on the top 1000 name list today. Jewel was most popular in the early 1900's and would fit in well among grandma-revival names that are so popular today, like Matilda and Mabel.
Related Post: 10 Unique Alternatives to Liam
6. Jolie
If you're attracted to Jade's opening J and simplicity, then consider Jolie. Jolie is a lovely French originating name that means "pretty." A bit softer than Jade, Jolie is still spunky and boosts being a more unique pick.
7. Jude
Of the names similar to Jade, Jude may be the first to come to mind for most people. Jude is closest alternative to the name Jade on the list based on look and sound. Its one-letter swap makes Jude a distinct name with its own style, but with the semblance of Jade. Jude comes from Hebrew and Latin and means "praised."
8. Jules
Jules is another pithy J-name that strikes a similar note as Jade. Jules also ends with a consonant sound, making it stand out from many feminine options. The name comes from Latin and means "youthful."
9. June
June is another short and sweet J-name that works as an alternative name to Jade. June has a bit lighter touch than Jade, but still has many of the same great features. It's recognizable, easy to spell and not fussy. Like Jules, June also means "youth" coming from Latin origins.
10. Juniper
Juniper is a few more syllables than Jade but has a similar modern, nature vibe. It currently has a comparable name popularity ranking as Jade, though it has been fast on the rise. Very likely, it will surpass Jade in popularity in the next few years. Juniper is a botanical name of Latin origins that means "evergreen."
11. Juno
If you love the force and distinctness of Jade, consider Juno as a unique alternative. Obviously Juno and Jade are similar as four-letter J names, but they also share moxie. In Roman mythology, Juno was the queen of the gods. Juno is a much rarer pick than Jade, and has yet to break into the top 1000 names.
12. Kate
Kate has a similar pluckiness to Jade. It is short and sweet, while still being reputable. Kate comes from the full name Katherine, which itself comes from the Greek katharos meaning "pure."
13. Lane
Another short, to-the-point name, Lane has a similar no-frills feel as Jade and also comes from gender neutral origins. Layne is the more common spelling among girls, but I find the added 'y' takes away from the charming simplicity of the name. Lane is of English origins and means "pathway."
Related Post: Charming Girl Names with Boyish Nicknames
14. Lark
If you're attracted to earthy vibe of Jade, then Lark may be great alternative. It enjoys a similar simplicity and nature feel as Jade, while also being a more unique pick. To date, Lark has yet to break into the top 1000 list. The name Lark comes from the Lark songbirds.
15. Opal
Opal is another great gemstone name option. The spelling is cool, Oppie is an adorable nickname and it has the same directness as Jade. Opal has more of an old lady vibe than Jade, which is great for those looking to join the grandma-name trend. Opal comes from Sanskirt for "jewel," and is the birthstone of October.
16. Rain
Rain is a short, neutral nature name akin to Jade. Rain is more of a hippie name than Jade and is definitely a more unusual pick. Both names, however, have that similar coolness factor.
Related Posts: 75 Hippie Baby Name Ideas
17. Ruby
The last gemstone name on the list, Ruby is a fun alternative to Jade. Like Jade, it is a well-known and easy name. It has a longer history as a name than Jade, reaching peak popularity in the 1910's and 1920's. Ruby is again climbing the charts and has been a top 100 name for the last decade. The name comes from the Latin word 'rubinus' meaning red.
18. Sade
On paper, Sade looks very similar to Jade. However, many people pronounce Sade as "Sha-Day;" though a phonetic spelling is also used. Sade is a unique and bold alternative to Jade. Sade has roots in both Yoruba and Finnish. In Yoruba, Sade means "honor earns a crown" and in Finnish it means "rain."
19. Sage
When I was developing this list, Sage was the first name I thought of as an alternative to Sage. Though the connection is not as obvious a name like Jude or Ruby, Sage has such a similar style and feel to Jade. It is concise, neutral, nature-y and fashionable all in the same ways as Jade. Call it a hunch, but I'm confident that Sage will appeal to a lot of people who love Jade.
20. Slade
Slade is a name that sounds like Jade that you may not have heard before. Originally a Saxon surname, Slade means valley or dell. Using surnames as a first name is a hot trend right now and this rare pick will put you ahead of fashion. Technically a boy's name, Slade is such a unique name that most people will not associate it with a specific gender, making it a primed for crossover.
21. Wren
Finally, our last alternative to Jade is Wren. Like Jade, Wren is a succinct name without any pomp and circumstance. You expect a similar confidence and frankness of future Wren's and Jade's with their no-nonsense names. Wren is a new name on the scene but is gaining momentum quickly. I expect it to reach similar popularity as Jade in the coming years.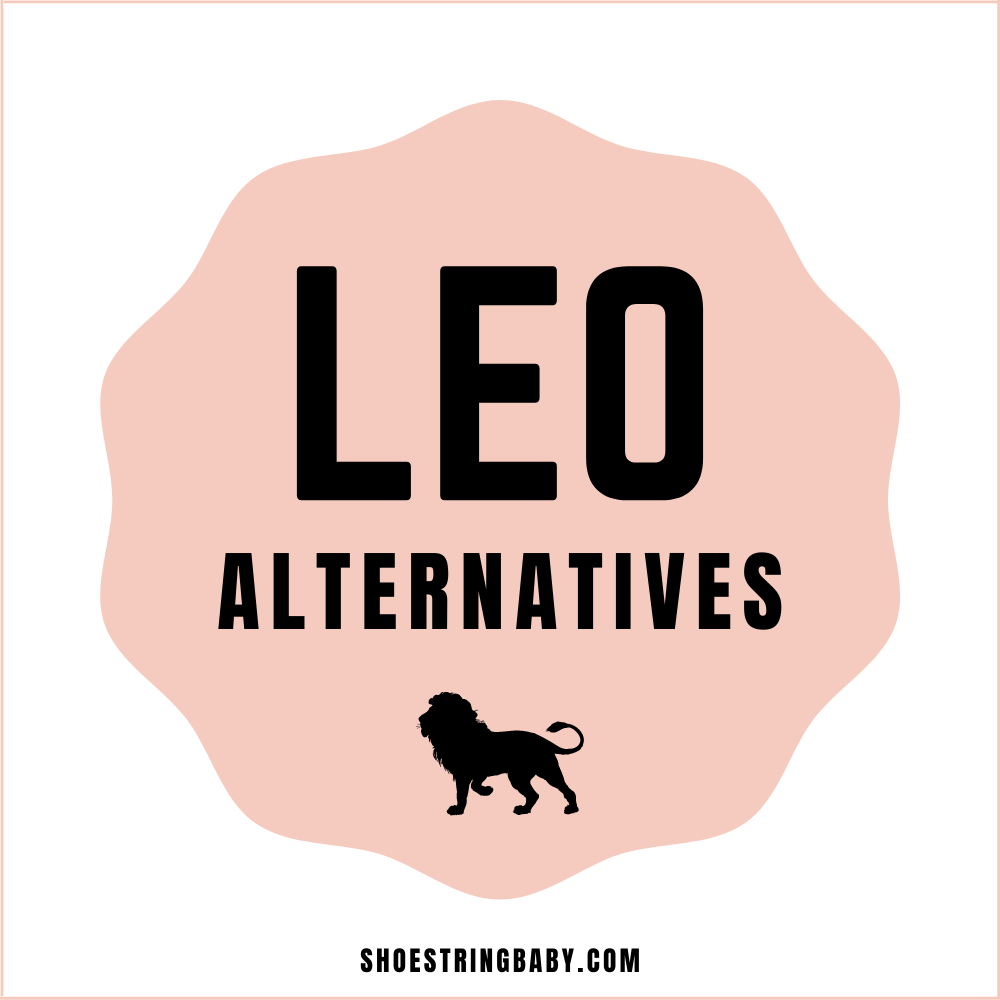 20 Alternative Names to Leo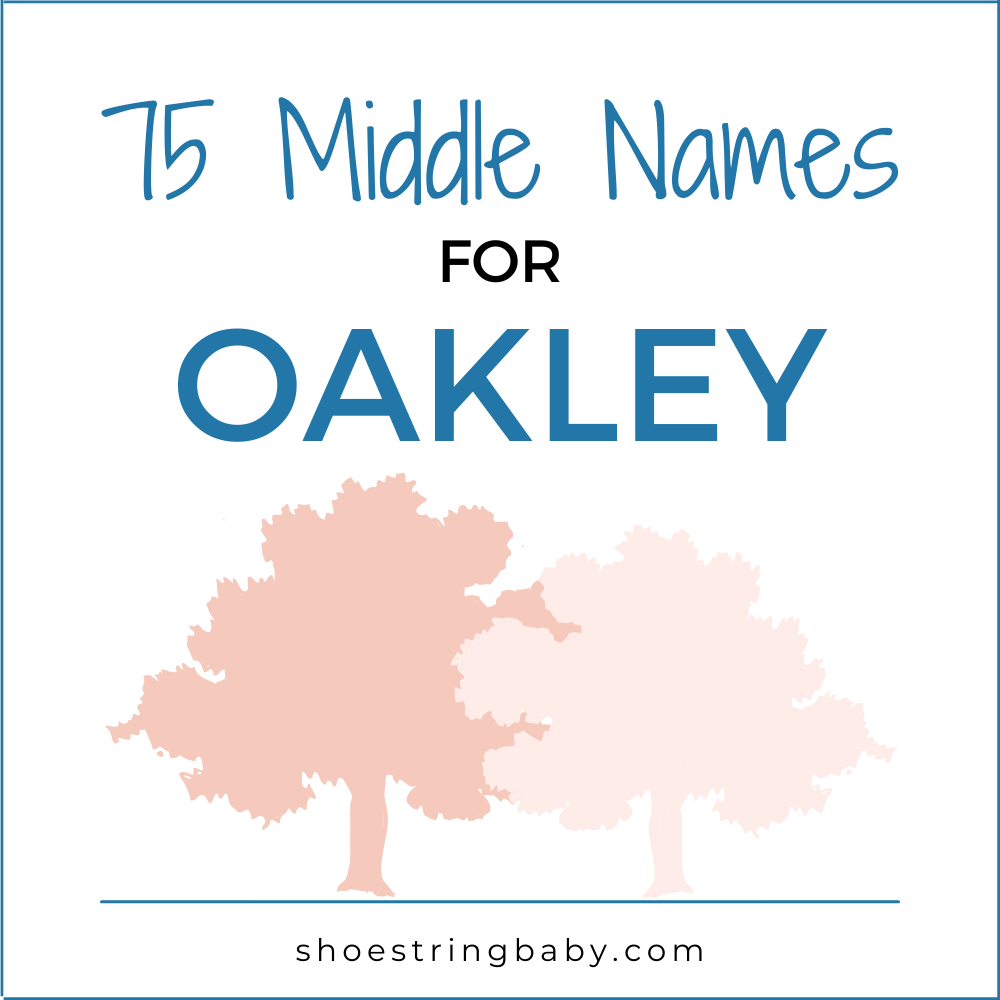 75 Middle Names for Oakley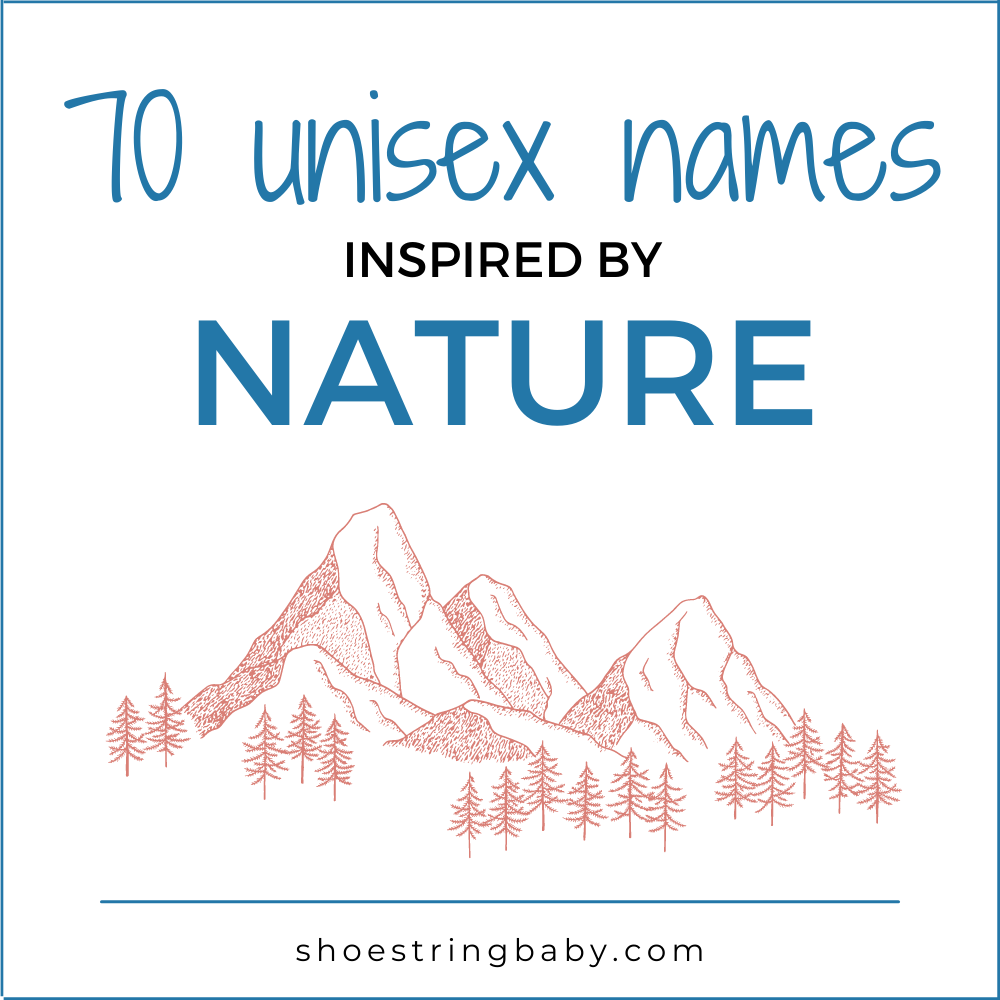 70 Gender Neutral Nature Names